EnaBolt 4 Customised
Available for customisations!
Notify me when back in stock
Prices above are only valid for online orders only, not for phone, email, fax, in-store orders and credit term customers.
---
Product Information
Need some cost-effective barrier seal? EnaBolt 4 fulfils the role of a barrier seal with a pull strength of over 500kg while requiring a bolt cutter to remove. The narrow diameter pin is ideal for securing narrow orifice.
Please note that EnaBolt 4 is not suitable if you are exporting containers out of Australia. However it's great for domestic use.
Customisation
Security Seals Online can provide you with wide range of customised seals. We can engrave using your own artwork or create a design for you. We offer a speedy service with a short lead-time.
Enhanced security features by adding your own markings or logo to the security seals.
Create additional instructions for your users.
Emphasise warnings.
Provide additional notes.
We provide different styles of security seals, ranging from pull tight seals to security labels.
Please note that the security seals will often already include a serial number. They may also include manufacturing markings too. Additional markings will be printed on the back side of the seal.

Rapid turnaround available. Customised using our local manufacturing facilities. Despatched in 24-48 hours*. Although we endevour to despatch all orders within 24-48 hours, there may be unforeseen delays. We will let you know if this happens.
To accommodate other customised requests may include a minimum order quantity. If you need help with customising, just send us an email and we will get back to you as soon as possible.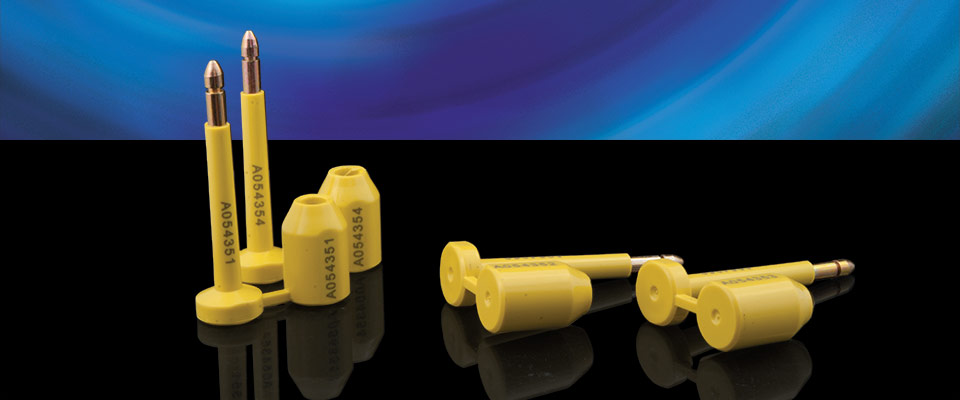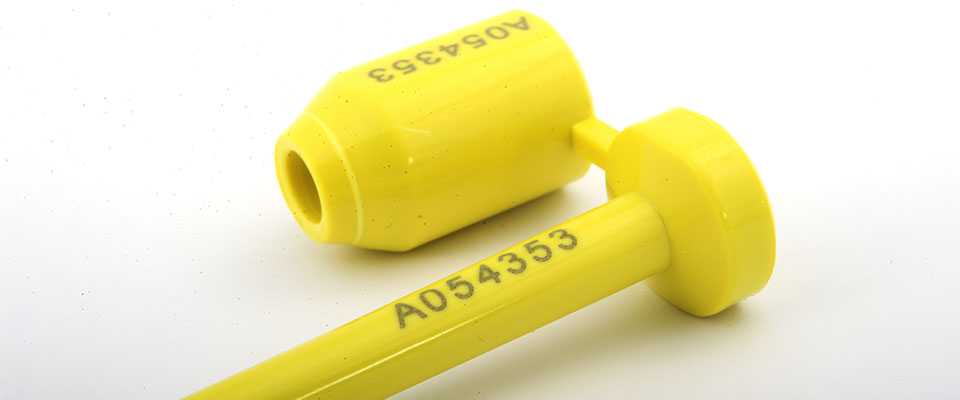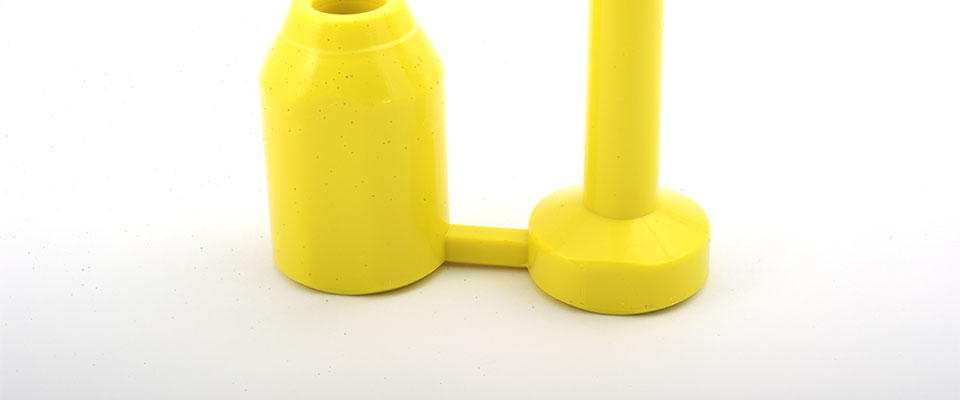 ---
COMPARISON TABLE
EnaBolt 1c
EnaBolt 2a
EnaBolt 3
EnaBolt 4
EnaBolt 5a
EnaBolt 6
EnaBolt 7
HanaLock
barrel length
31mm
37.0mm
18.0mm
17.0mm
33.8mm
32.2mm
34.0mm
barrel diameter
23.6mm
23.5mm
20.0mm
18.0mm
24.5mm
18.5mm
15.0mm
22.8mm
pin length
87.4mm
84.5mm
87.0mm
70.0mm
85.55mm
74.0mm
74.0mm
pin diameter
8.0mm steel pin
(11.0mm inc. coating)
8.0mm steel pin
(10.0mm inc. coating)
4.0mm cable wire
5.0mm steel pin
(7.0mm inc. coating)
8.0mm steel pin
(11.0mm inc. coating)
8.0mm steel pin
8.0mm steel pin
(11.0mm inc. coating)
8.0mm (uncoated)
12.6mm (coated)
material
steel
abs plastic
steel
abs plastic
steel
abs plastic
steel
abs plastic
steel
abs plastic
steel
abs plastic
steel
abs plastic
steel
abs plastic
locking distance
54.9mm
44.0mm
54.0mm
44.0mm
48.0mm
48.0mm
54.0mm (uncoated)
45.9mm (coated)
break strength
>1,500kg-f
>1,500kg-f
>660kg-f
>500kg-f
>1,500kg-f
>1,200kg-f
>1,500kg-f
>1,000kg-f
export friendly
yes
yes
no
no
yes
yes
yes
yes
iso/pas 17712
yes
yes
yes
yes
yes
yes
anti-spin
yes
yes
no
no
yes
yes
yes
yes, limited
encapulation
no
no
no
no
no
no
yes
no
feature
flexible cable
130 deg. rotation limit
---
Specifications
Features
Plastic enclosure for the barrel is made of high quality ABS material to withstand impact.
Only plastic surfaces are exposed after seal is applied to show evidence of physical tampering of the seal.
Material
Pin: Steel
Barrel: Steel
Body: ABS plastic
Colours
Orange
Yellow
Red
Blue
White
Dimensions
Barrel diameter: 18mm x 17mm
Pin diameter: 5mm (7mm inc. coating)
Markings
Serial numbers on pin and barrel

Customised
Serial numbers
Barcode (available on selected colours only)
Customised markings (back side)

* May include B-Sealed markings
Print method
Laser engraved
Breaking strength
Tensile strength of 4.9kN
Applications
Cargo containers
Trucks
Trailer vehicle doors
Rail freight
Customisations
Custom markings
Colours
Numbering

Ask us for customised options (minimum order quantity required)
For more information
bsealed.co/enabolt4