mini-JawLock 150
Clearance!
WAS $40.00
NOW $32.00
Sale Ends in
00:00 am, 30 June 2022
In Stock
Notify me when back in stock
Prices above are only valid for online orders only, not for phone, email, fax, in-store orders and credit term customers.
---
Product Information
The Mini-JawLock features a smooth, small diameter stem with an embedded metal jaw. This results in a high security, yet versatile pull-tight seal for use in many different industries and applications.
New and sustainable range of products by B-Sealed, includes Mini-JawLock 150 BIO+. We have added biodegradable additives to help break down those plastics. Of course we still always recommend recycling as the best method.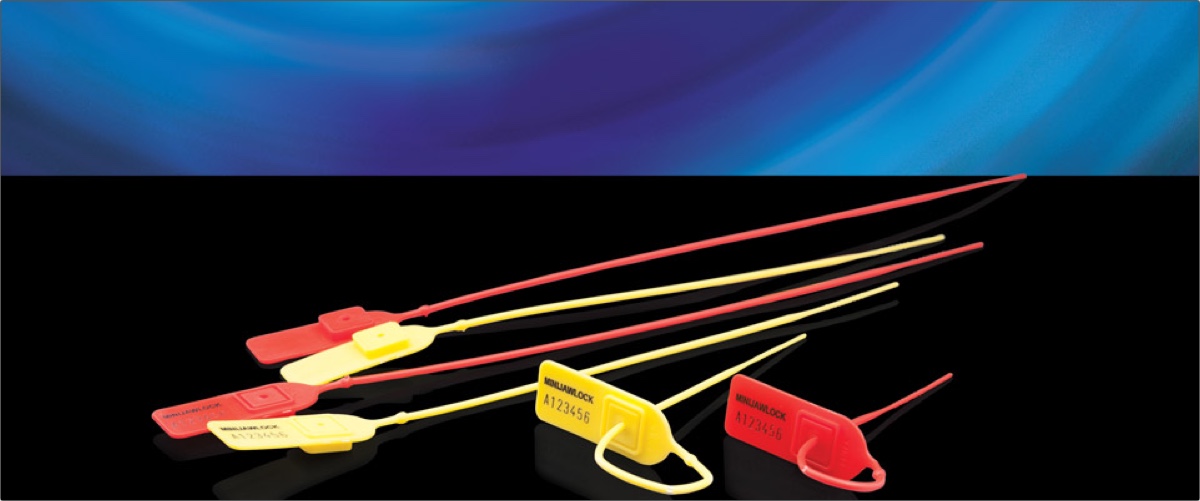 Various options

available on the mini-JawLocks
---
COMPARISON TABLE
BagelSeal 2

BagelSeal XL

Mini-JawLock

Mini-JawLock type-R

JawLock

Maxi-JawLock

Universal

Uni 300

Uni XL 400

stem type

round stem

round stem

round stem

round stem

round stem

round stem

round stem

round stem

round stem

stem length

150mm
240mm

330mm
430mm

150mm
200mm
250mm
300mm
400mm

150mm
200mm

250mm

300mm
400mm
500mm

160mm
240mm
340mm

300mm

400mm

stem diameter

2.5mm

4.0mm

2.0mm

2.0mm

2.2mm

4.0mm

2.3mm

2.3mm

2.5mm

material

polypropylene plastic
stainless steel

polypropylene plastic
stainless steel

polypropylene plastic
stainless steel

polypropylene plastic
stainless steel

polypropylene plastic
stainless steel

polypropylene plastic
stainless steel

polypropylene plastic
stainless steel

polypropylene plastic
stainless steel

polypropylene plastic
stainless steel

tag size

50mm x 20mm (BagelSeal 2 145)
55.7mm x 25mm (BagelSeal 2 240)
105mm x 65mm (BagelSeal 2 145 BT)

55mm x 25mm

30mm x 18mm
50mm x 18mm (LT)

35mm x 18mm
50mm x 18mm (LT)

55mm x 28mm

67.5mm x 30mm

40mm x 22mm

36mm x 19mm

36mm x 19mm

break strength

>13kg-f

>28kg-f

>12kg-f

>12kg-f

>12kg-f

>35kg-f

>15kg-f

>25kg-f

features

prongs

back sticker labels

back sticker labels

prongs
back sticker labels

optional

big tag

tool-free tear-off
biodegradable

coloured cover caps
biodegradable

tool-free tear-off
biodegradable

tool-free tear-off
biodegradable

tool-free tear-off

tool-free tear-off
---
Specifications
Features
Approved by UK and US Customs and Border Protections.
Small strap diameter is suitable for applications with small sealing apertures.
Smooth strap is more user friendly than conventional strap designs.
Stainless steel spring locking mechanism enhances security once applied.
Optional biodegradable additives to help break down the plastic.
Material
Jaw: Stainless steel
Body: Polypropylene plastic

Jaw: Stainless steel
Body: Polypropylene plastic with biodegradable additives
Colours
Red Laser / Pink
White Laser
Yellow Laser
Dimensions
Stem diameter: 2.0mm
Stem length: 150mm

Flag length: 50.0mm LT version
Flag width: 18mm
Markings
Serial numbers
Barcode
* May include B-Sealed markings
Print method
Laser engraved
Breaking strength
12kg-f
Applications
Airline food and duty free trolleys
Tote boxes and security containers
Cash bags and courier bags
ATM cassettes
Canisters and drums
Customisations
Custom markings
Colours
Numbering
Laser engraved
Side tear off

Ask us for customised options (minimum order quantity required)
For more information
bsealed.co/minijawlock