Notify me when back in stock
Prices above are only valid for online orders only, not for phone, email, fax, in-store orders and credit term customers.
---
Product Information
The EnaBolt 6 is a high security bolt seal with ISO/PAS 17712:2010 certification, with C-TPAT compliance. It features an anti-spin construction to defeat high speed spin tampering techniques. This seal features an 18mm steel perch and a 8mm pin.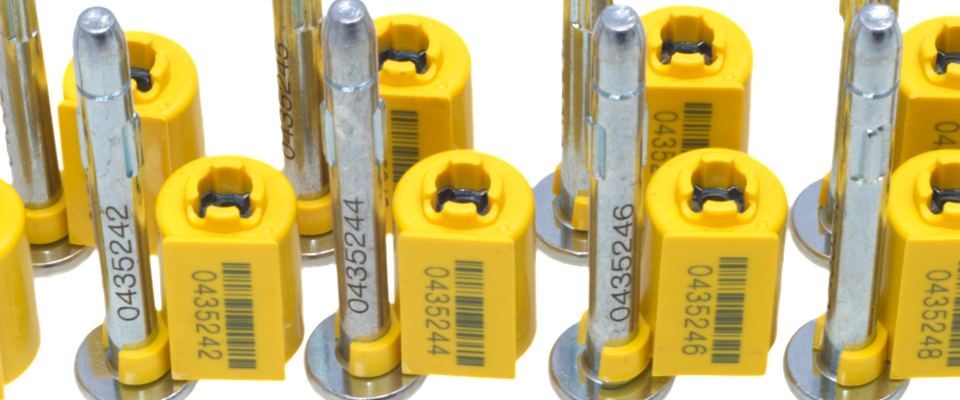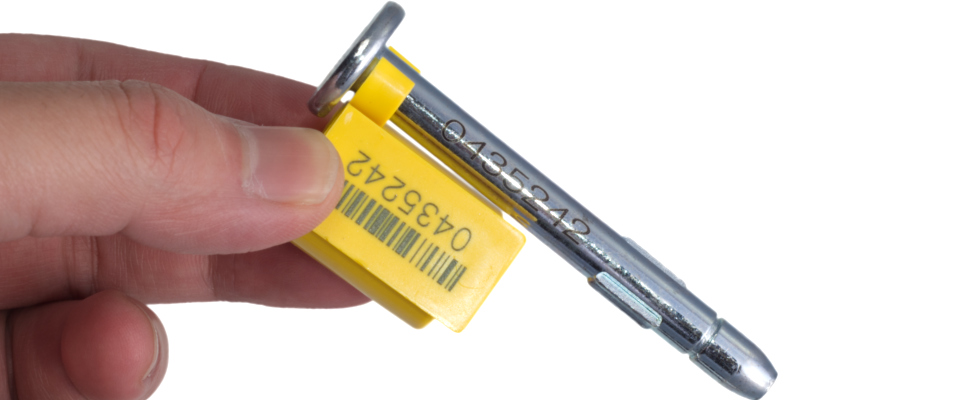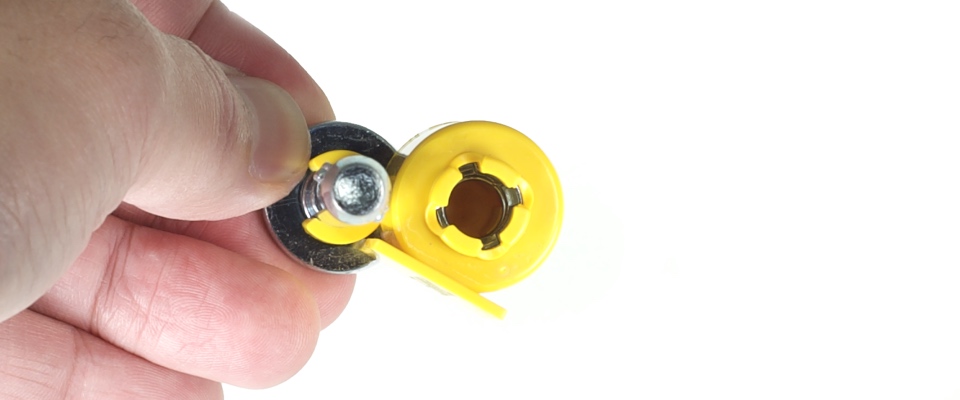 ---
COMPARISON TABLE
EnaBolt 1c
EnaBolt 2a
EnaBolt 3
EnaBolt 4
EnaBolt 5a
EnaBolt 6
EnaBolt 7
HanaLock
barrel length
31mm
37.0mm
18.0mm
17.0mm
33.8mm
32.2mm
34.0mm
barrel diameter
23.6mm
23.5mm
20.0mm
18.0mm
24.5mm
18.5mm
15.0mm
22.8mm
pin length
87.4mm
84.5mm
87.0mm
70.0mm
85.55mm
74.0mm
74.0mm
pin diameter
8.0mm steel pin
(11.0mm inc. coating)
8.0mm steel pin
(10.0mm inc. coating)
4.0mm cable wire
5.0mm steel pin
(7.0mm inc. coating)
8.0mm steel pin
(11.0mm inc. coating)
8.0mm steel pin
8.0mm steel pin
(11.0mm inc. coating)
8.0mm (uncoated)
12.6mm (coated)
material
steel
abs plastic
steel
abs plastic
steel
abs plastic
steel
abs plastic
steel
abs plastic
steel
abs plastic
steel
abs plastic
steel
abs plastic
locking distance
54.9mm
44.0mm
54.0mm
44.0mm
48.0mm
48.0mm
54.0mm (uncoated)
45.9mm (coated)
break strength
>1,500kg-f
>1,500kg-f
>660kg-f
>500kg-f
>1,500kg-f
>1,200kg-f
>1,500kg-f
>1,000kg-f
export friendly
yes
yes
no
no
yes
yes
yes
yes
iso/pas 17712
yes
yes
yes
yes
yes
yes
anti-spin
yes
yes
no
no
yes
yes
yes
yes, limited
encapulation
no
no
no
no
no
no
yes
no
feature
flexible cable
130 deg. rotation limit
---
Specifications
Features
ISO/PAS 17712:2013 certified
Seals are ISO/DIS 17712.3 and C-TPAT compliant
8mm diameter steel pin
Made of galvanised low carbon steel for durability and reliability
ABS coating provides evidence of tampering of the seal body
Anti-spin construction to defeat high-speed spin tampering techniques
Material
Pin: Steel
Barrel: Steel
Body: ABS plastic
Colours
Yellow
Dimensions
Barrel diameter: 33mm
Pin diameter: 8mm
Markings
Serial numbers on pin and barrel
Print method
Laser engraved
Breaking strength
Tensile strength >15kN
Applications
Shipping containers bound for US
Trucks
Rail Freight
Customisations
Custom markings
Colours
Numbering
Barcode & QR Codes

Ask us for customised options (minimum order quantity required)
For more information
bsealed.co/enabolt6