LiteTag 2
Pull tight seals
WAS $21.00
NOW $16.80
Sale Ends in
00:00 am, 30 June 2022
In Stock
Notify me when back in stock
Prices above are only valid for online orders only, not for phone, email, fax, in-store orders and credit term customers.
---
Product Information
The LiteTag 2 is a light-duty, simple pull-tight seal perfect for indicative use. Designed to have a low average breaking strength, the seal can be broken with a firm tug, making it suitable for use with equipment and doors that need to be opened easily without cutting impliments.
Each tag is uniquely serial numbered by laser engraving, making the markings impervious to removal by solvents.
Customisation
Security Seals Online can provide you with wide range of customised seals. We can engrave using your own artwork or create a design for you. We offer a speedy service with a short lead-time.
Enhanced security features by adding your own markings or logo to the security seals.
Create additional instructions for your users.
Emphasise warnings.
Provide additional notes.
We provide different styles of security seals, ranging from pull tight seals to security labels.
Please note that the security seals will often already include a serial number. They may also include manufacturing markings too. Additional markings will be printed on the back side of the seal.
Rapid turnaround available. Customised using our local manufacturing facilities. Despatched in 24-48 hours*. Although we endevour to despatch all orders within 24-48 hours, there may be unforeseen delays. We will let you know if this happens.
To accommodate other customised requests may include a minimum order quantity. If you need help with customising, just send us an email and we will get back to you as soon as possible.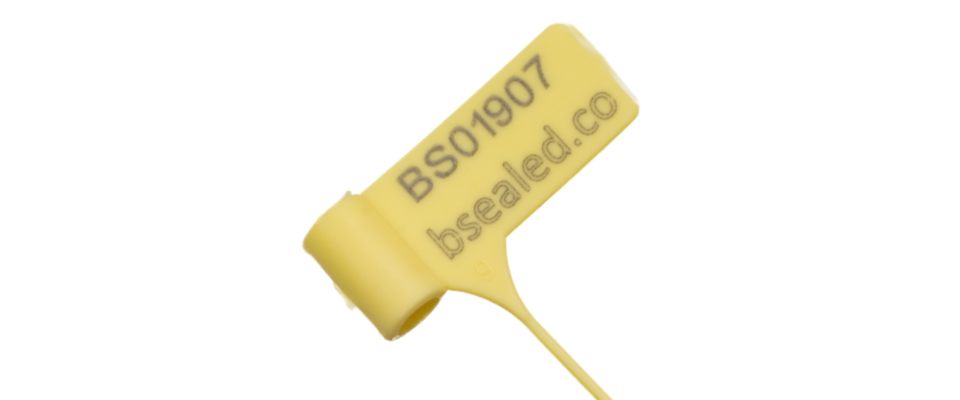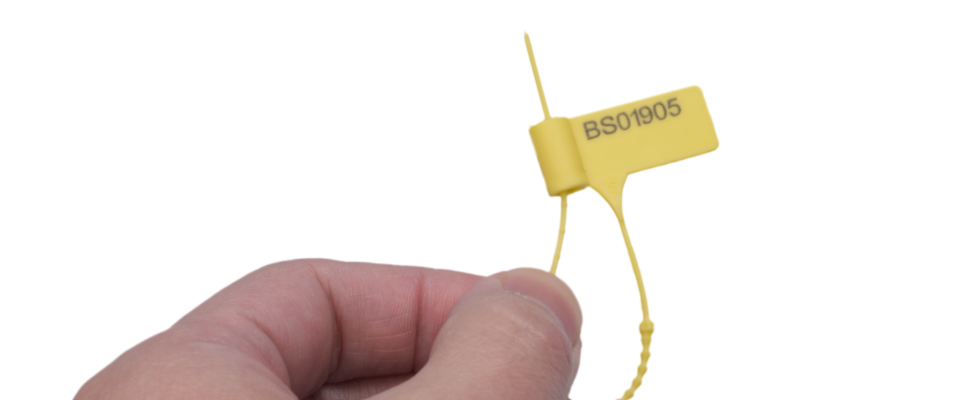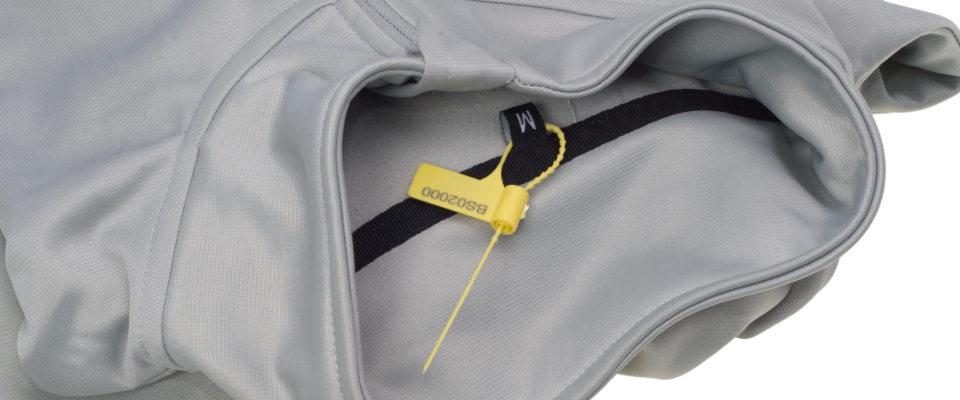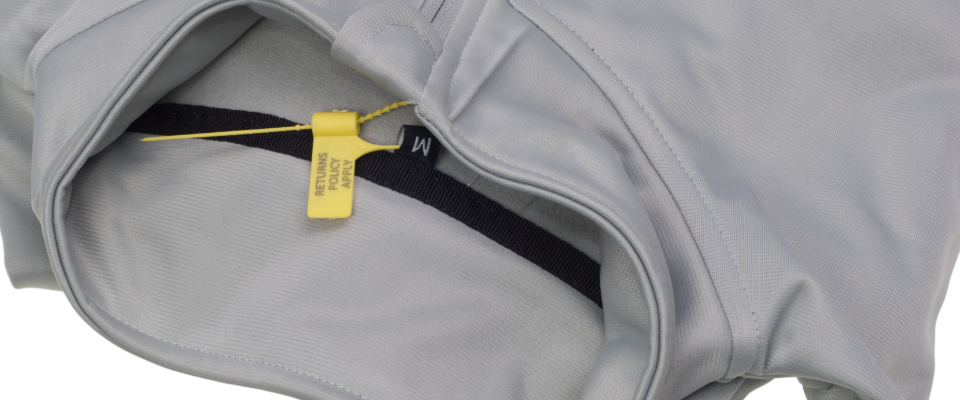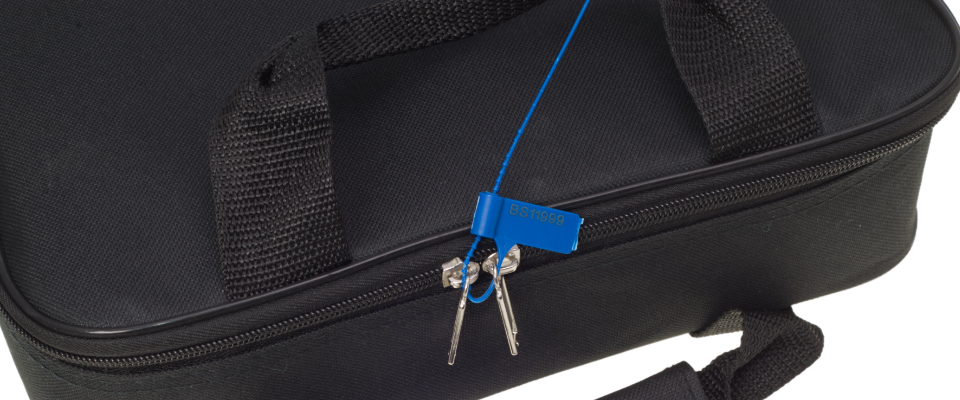 ---
COMPARISON TABLE
AceLock
SentryLock
BagLock Lite
BagLock
Combi Nylon
LightLock
LiteTag
LiteTag 2
PullTote
RibSeal
PrimeLock
stem length
200mm
300mm
250mm
350mm
270mm
240mm
290mm
160mm
220mm
200mm
115mm
180mm
270mm
300mm
400mm
stem width
-
-
5.0mm
6.0mm
-
-
-
-
5.0mm
8.0mm
6.4mm
stem thickness
-
-
2.3mm
2.5mm
-
-
-
-
2.6mm
1.9mm
2.7mm
stem diameter
3.0mm
3.8mm
-
-
2.7mm
2.6mm
2.6mm
1.0mm
-
-
-
tag size
18mm x 29mm
28mm x 50mm
32mm x 25mm
25mm x 40mm
20mm x 10mm
21.3mm x 33.5mm
18mm x 33mm
24mm x 14mm
36mm x 16mm
45mm x 25mm
20mm x 50mm
20mm x 70mm (LT)
material
polypropylene plastic
acetal plastic
polypropylene plastic
acetal plastic
polypropylene plastic
polypropylene plastic
nylon plastic
polypropylene plastic
polypropylene plastic
polypropylene plastic
polypropylene plastic
polypropylene plastic
polypropylene plastic
break strength
>12kg-f
>19kg-f
>10kg-f
>22kg-f
>13kg-f
tug break
tug break
tug break
>22kg-f
>38kg-f
>32kg-f
component design
multi
multi
single molded
single molded
multi
single molded
single molded
single molded
single molded
single molded
single molded
feature
label capture
label capture
optional
tool-free tear-off
tool-free tear-off
---
Specifications
Features
Small diameter strap suitable for small apertures
Easy to seal
Laser engraved for high security
Completely made of recyclable polypropylene
Material
Polypropylene
Colours
Yellow
Blue
Dimensions
Stem diameter: 1.0mm
Stem length: 115mm

Tag size: 24mm x 14mm
Markings
Serial numbers

Customised
Specific and customised markings available. Ask one of our product specialist for some options.
Print method
Laser engraved
Breaking strength
>4kg-f
Applications
Retail and e-commerce
Packaging
Fire extinguishers and medical kits
Pouch bags and lockers
Multi-use
Customisations
Various colours
Logo and other markings
Hotstamping
Serial numbers
Barcodes & QR codes

Ask us for customised options (minimum order quantity required)
For more information
bsealed.co/litetag2