mini-JawLock 200 type-R
Round smooth pull tight seals
WAS $45.00
NOW $40.50
Sale Ends in
00:00 am, 30 June 2022
In Stock
Notify me when back in stock
Prices above are only valid for online orders only, not for phone, email, fax, in-store orders and credit term customers.
---
Product Information
The new and improved mini-JawLock type-R has enhanced tamper-resistant features. Featuring a smooth, slim diameter stem and a long tag that allows laser-marking of barcodes and QR codes. Stainless steel spring jaw and heat-stake cover caps for higher level of security. Tail keeper holes near the locking chamber provides a simple way to keep excess protruding tail from being a hindrance or safety hazard.
Customisation
Security Seals Online can provide you with wide range of customised seals. We can engrave using your own artwork or create a design for you. We offer a speedy service with a short lead-time.
Enhanced security features by adding your own markings or logo to the security seals.
Create additional instructions for your users.
Emphasise warnings.
Provide additional notes.
We provide different styles of security seals, ranging from pull tight seals to security labels.
Please note that the security seals will often already include a serial number. They may also include manufacturing markings too. Additional markings will be printed on the back side of the seal.
Rapid turnaround available. Customised using our local manufacturing facilities. Despatched in 24-48 hours*. Although we endevour to despatch all orders within 24-48 hours, there may be unforeseen delays. We will let you know if this happens.
To accommodate other customised requests may include a minimum order quantity. If you need help with customising, just send us an email and we will get back to you as soon as possible.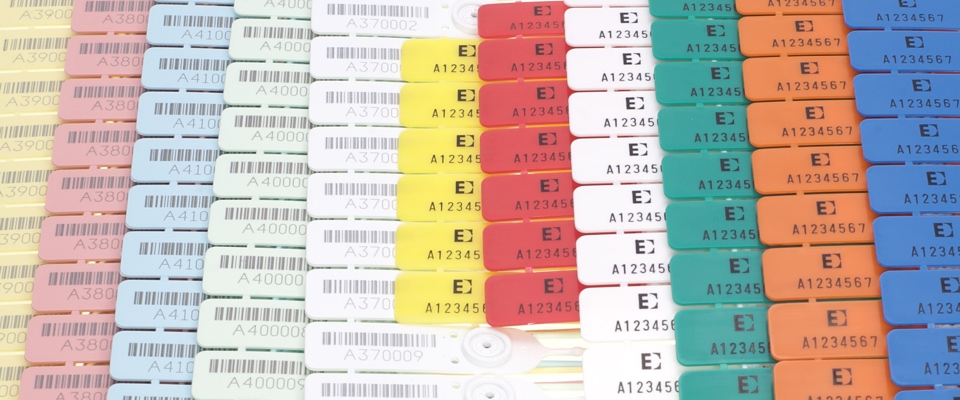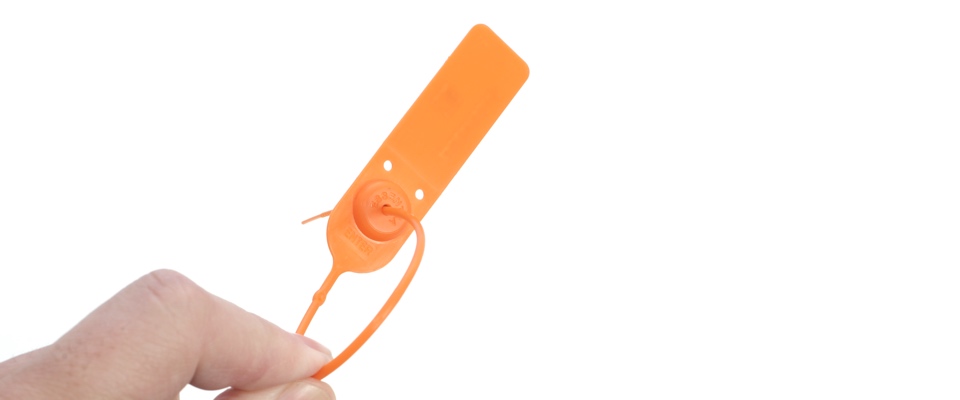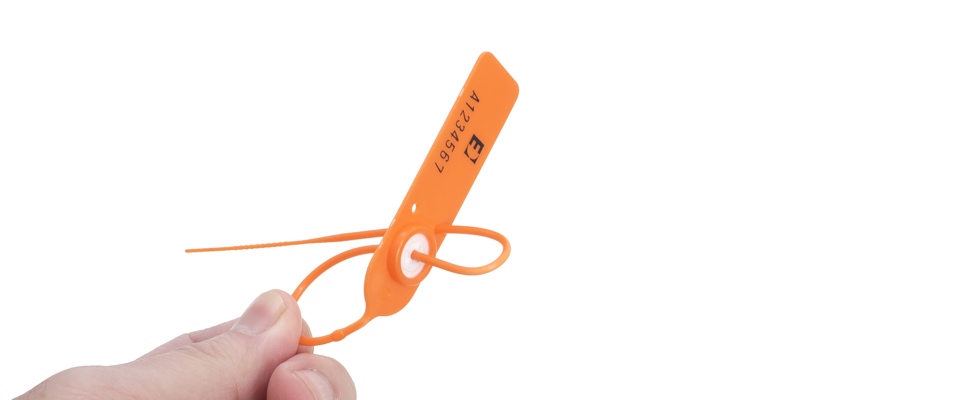 ---
COMPARISON TABLE
BagelSeal 2

BagelSeal XL

Mini-JawLock

Mini-JawLock type-R

JawLock

Maxi-JawLock

Universal

Uni 300

Uni XL 400

stem type

round stem

round stem

round stem

round stem

round stem

round stem

round stem

round stem

round stem

stem length

150mm
240mm

330mm
430mm

150mm
200mm
250mm
300mm
400mm

150mm
200mm

250mm

300mm
400mm
500mm

160mm
240mm
340mm

300mm

400mm

stem diameter

2.5mm

4.0mm

2.0mm

2.0mm

2.2mm

4.0mm

2.3mm

2.3mm

2.5mm

material

polypropylene plastic
stainless steel

polypropylene plastic
stainless steel

polypropylene plastic
stainless steel

polypropylene plastic
stainless steel

polypropylene plastic
stainless steel

polypropylene plastic
stainless steel

polypropylene plastic
stainless steel

polypropylene plastic
stainless steel

polypropylene plastic
stainless steel

tag size

50mm x 20mm (BagelSeal 2 145)
55.7mm x 25mm (BagelSeal 2 240)
105mm x 65mm (BagelSeal 2 145 BT)

55mm x 25mm

30mm x 18mm
50mm x 18mm (LT)

35mm x 18mm
50mm x 18mm (LT)

55mm x 28mm

67.5mm x 30mm

40mm x 22mm

36mm x 19mm

36mm x 19mm

break strength

>13kg-f

>28kg-f

>12kg-f

>12kg-f

>12kg-f

>35kg-f

>15kg-f

>25kg-f

features

prongs

back sticker labels

back sticker labels

prongs
back sticker labels

optional

big tag

tool-free tear-off
biodegradable

coloured cover caps
biodegradable

tool-free tear-off
biodegradable

tool-free tear-off
biodegradable

tool-free tear-off

tool-free tear-off
---
Specifications
Features
Small 2.0mm strap diameter is suitable for applications with small sealing apertures
Heat-staking sealed cover cap
Tail keeper holes
Stainless steel spring locking mechanism enhances security once applied
Long tag allows laser-marking of barcodes, serial numbers or QR codes
Material
Jaw: Stainless steel
Body: Polypropylene plastic
Colours
Pastel Red / Pink
Pastel Yellow
White
Pastel Green
Pastel Blue
Dimensions
Stem diameter: 2.0mm
Stem length: 200mm
Flag length: 50mm
Flag width: 18mm
Markings
Serial numbers
Barcode - Code 128

Customised
Serial numbers & Barcode
Additional customised markings (other side)
Specific and customised markings available. Ask one of our product specialist for some options.
Print method
Laser engraved
Breaking strength
12kg-f
Applications
Airline food and duty free trolleys
Tote boxes and security containers
Cash bags and courier bags
ATM cassettes
Canisters and drums
Customisations
Various colour
Logo and other markings
Laser engraved / Hot stamped
Serial numbers
Barcodes & QR codes (laser)
Biodegradable

Ask us for customised options (minimum order quantity required)
For more information
bsealed.co/minijawlocktyper