Uni Bag 400 TP - Blue / Carton of 1,000
with tear off and back stickers
$440.00
inc. GST
In Stock
Notify me when back in stock
Prices above are only valid for online orders only, not for phone, email, fax, in-store orders and credit term customers.
---
Product Information
The Uni Bag is a multi purpose seal made from high quality food grade polypropylene. Equipped with a galvanized spring steel locking insert to increase the security.
Optional tearline helps removal of the seal without any need of tools. Additional back labels can be pasted on documents to reduce human errors when recording down numbers.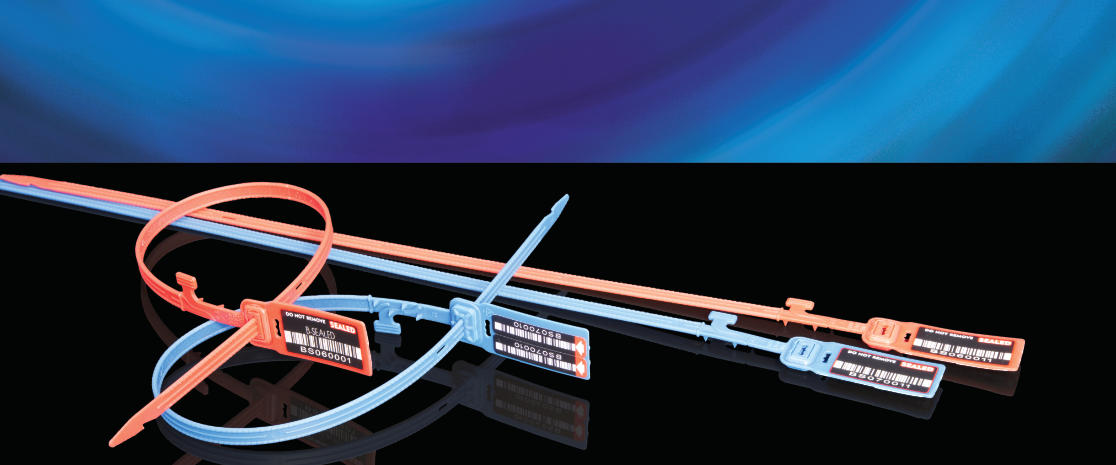 ---
COMPARISON TABLE
SmoothLock
SegurLock
DuoLoop
SlickSeal 300
TeraLock
PlatSeal
Uni Bag 400
stem type
flat strap
flat strap
flat strap
flat strap
flat strap
flat strap
flat strap
stem length
300mm
400mm
350mm (Big Tag)
400mm (Big Tag)
450mm (Big Tag)
200mm
300mm
350mm
300mm
200mm (Type-X) 300mm
300mm (Type-X)
400mm
236.5mm
340mm
437.5mm
400mm
stem width
5.0mm
6.0mm
6.0mm
6.5mm
7.0mm
7.0mm
7.5mm
stem thickness
2.0mm
1.6mm
2.2mm
1.8mm
1.7mm
2.0mm
material
polypropylene plastic
stainless steel
polypropylene plastic
stainless steel
polypropylene plastic
stainless steel
polypropylene plastic
stainless steel
polypropylene plastic
stainless steel
polypropylene plastic
stainless steel
polypropylene plastic
stainless steel
tag size
30mm x 67mm
65mm x 130mm (Big Tag)
23mm x 50mm
23mm x 70mm (LT version)
29.2mm x 47mm
45mm x 30mm
50mm x 23mm
70mm x 23mm (LT version)
62.5mm x 25mm
36mm x 19mm
break strength
>25kg-f
>25kg-f
>40kg-f
>25kg-f
>45kg-f
>50kg-f
feature
prongs
prongs
prongs
tool-free tear-off
dual jaw locking
prongs
tool-free tear-off
prongs
prongs
prongs
back sticker labels
optional
tool-free tear-off
nylon
tool-free tear-off
tool-free tear-off
tool-free tear-off
---
Specifications
Features
Made of high quality food grade polypropylene
Tearline options available for tool-less removal
Optional prongs gives a better grip on bags and sacks
Optional back labels
Material
Jaw: Stainless steel
Body: Polypropylene plastic
Colours
Red
Blue
Dimensions
Stem diameter: 2.3mm
Stem length: 300mm

Flag length: 36mm
Flag width: 19mm
Markings
Serial numbers
Barcode

Back side:
2 x Barcode and Serial number stickers

* May include B-Sealed markings
Print method
Laser engraved
Breaking strength
-
Applications
Courier and postal bags
Tote boxes and security containers
Cash bags and courier bags
Ballot boxes
Forensic evidence bags
Truck doors and side curtains
Customisations
Custom markings
Colours
Numbering
Laser engraved
Side tear off

Ask us for customised options (minimum order quantity required)
For more information
bsealed.co/unibag400